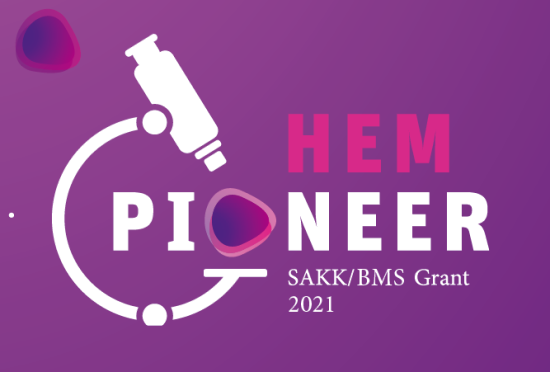 SAKK/BMS Grant «HEM Pioneer»
Many types of blood cancer remain incurable and are associated with severe morbidity and increased mortality. SAKK's HEM Pioneer Grant is funded by BMS and aims to support projects and research that could potentially pave the way for a game changing outcome in the field of blood cancers. The Grant is endowed with CHF 50,000.
The call for proposal is open now. Your application must be submitted electronically via this webpage. Please send your application until October 13, 2021.
For further details please read the rules and regulations on this website.