Our values
Our purpose as a non-profit organization is clear: we investigate the efficacy and tolerability of new cancer therapies and develop existing treatments. We carry out valuable work that benefits patients in line with our mission statement We bring progress to cancer care.
The following values express what is important to us:
Patient focus: We put patients at the heart of everything we think and do.
Relevance: We aspire to obtain relevant results through our research and to make our mark on the treatment of cancer.
Independence: We work as an independent, non-profit organization.
Quality: We stand for quality and service.
Respect: We approach customers, partners, employees and colleagues in a helpful, honest, fair, interested and tolerant manner, showing trust and respect.
Transparency: We make important information accessible to all, share and network our knowledge and document our work transparently.
Cooperation: We are familiar with our partners' competencies and know how to make appropriate use of them.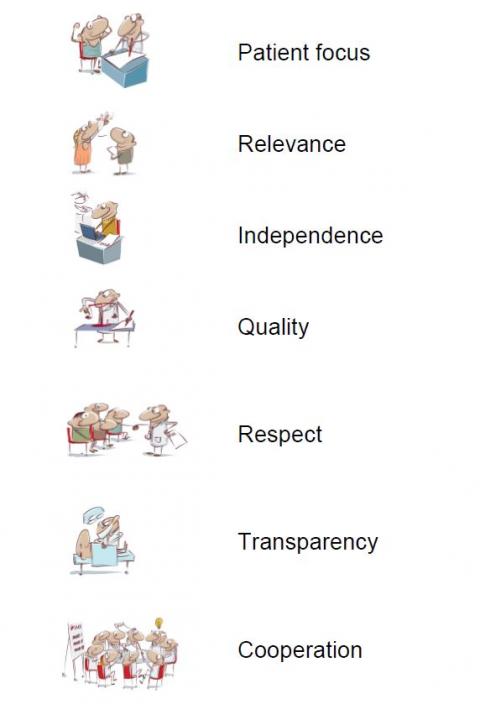 Values charter
Our Values Charter is intended to guide us on our path to realizing a joint understanding of our values and serves as a guideline to all SAKK employees. Available languages: