Project Group Urogenital Tumors
The project group urogenital tumors has enjoyed an enormous development in the past years. Many trials have been set up and several have already been published successfully. Patient recruitment has increased impressively.
The trial portfolio will be further enhanced by the addition of a trial for salvage radiotherapy for patients with localized prostate cancer, a preoperative trial using a tumor check point inhibitor/chemotherapy combination for localized bladder cancer as well as a new trial in metastatic renal cell carcinoma using an innovative design. By adding newly planned trials, our group will not only be offering interesting trials for all stages of prostate cancer, but also important trials for patients with testicular carcinoma, urothelial carcinoma and renal cell carcinoma covering the most important research areas in the urogenital tumors field.
Please find the current projects here.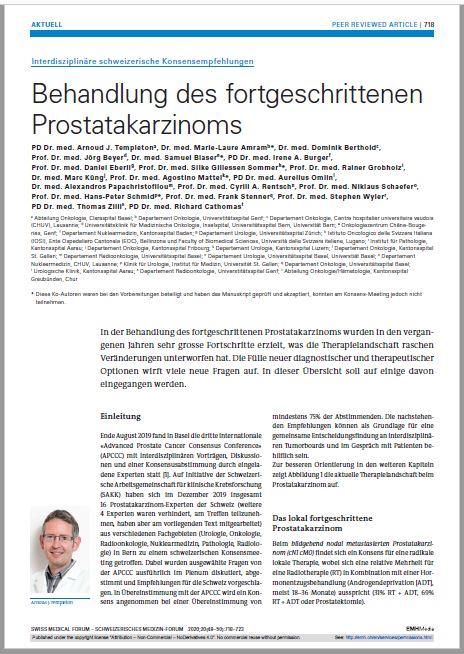 Behandlung des fortgeschrittenen Prostatakarzinoms
Interdisziplinäre schweizerische Konsensempfehlungen