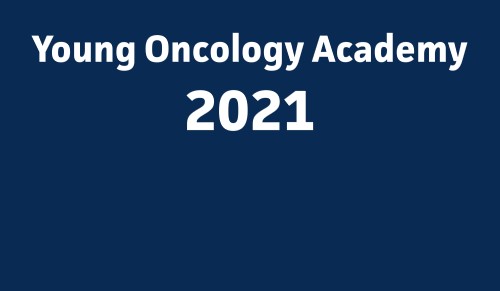 Young Oncology Academy 2021
The Young Oncology Academy 2021 is over, thank you to everyone who participated in the program. The Mentees of 2021 have participated in the following courses: 
- Phase I Study Center Visit in St. Gallen
- Presentation Skill Course in  Bern 
- Writing Skill Course in Winterthur
- they participated at the SAKK ESMO in the Alps and the SAKK SMASH meeting
- First Presentation with a feedback round as a preparation for the final Presentation at the SOHC
- they held a final presentation at the "Highlight of the Year Session" at the SOHC 
The Mentees wrote together with their mentor a review paper which was published in two magazines and in a newsletter. 
For the first time in the history of the Young Oncology Academy we became international and we had a participant joining us from Greece.  
| | |
| --- | --- |
| Mentor | Mentee |
| Prof. Dr. med. Miklos Pless, KSW | Dr. med. Laura Boos |
| PD Dr. med. Grochola Filip, KSW | Dr. med. Gabriel Hess |
| Prof. Dr. med. Gabriela Baerlocher, Uni. Bern | Dr. med. Tobias M. Benoit |
| PD Dr. med. Khalil Zaman, CHUV | Dr. med Alessandra Tozzi |
| Prof. Dr. med. Laurence de Leval, CHUV | Dr. med. Lucine Christe |
| Dr. med. Francesca Caparrotti, HUG | Dr. med. Ange Mampuya |
| PD Dr. med. Richard Cathomas, KSGR | Dr. med. Katharina Hoppe |
| PD Dr. med. Dr. phil. nat. Sacha Rothschild, USB | Dr. med. Vassilis Genoud |
| Prof. Dr. med. Ulrich Güller, STS | Dr. med. Panagiotis Ntellas |
| Prof. Dr. med. Urban Novak, Insel | Dr. med. Astrid Beerlage |