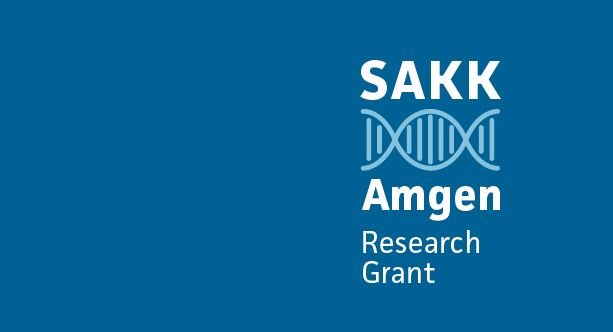 SAKK/Amgen Research Grant
SAKK and Amgen Switzerland AG award this grant with the aim of furthering translational research in Switzerland. Every two years, it is awarded to new and innovative projects that improve patients' lives. Researchers or a research team independent of their nationality and age, who are currently working at a Swiss hospital or institution, are eligible to apply. The grant is endowed with CHF 50'000.- and should cover a relevant scientific part of the project. 
More information will follow soon here. 
In collaboration with